The only cervical device
clinically proven to reduce pain during transcervical procedures
CarevixTM  is a single-use cervical stabilizer, engineered with vacuum technology, fully designed to deliver atraumatic transcervical access
Significantly reduces pain and bleeding during cervical engagement while delivering robust traction and maneuverability*
* Yaron, M., et al. An Innovative Atraumatic Uterine Cervical Traction Device: A Randomized Trial. Poster presented at: European Society of Contraception and Reproductive Health. Ghent - Belgium, May 2022.
Engineered for ease of use and to mimic current clinical practice requiring minimal learning curve*
* Aspivix Data on File .
Designed to be used in various transcervical procedures, e.g., IUD, Dx Hysteroscopy, IVF.*
* Aspivix Data on File .
Breakthrough suction technology for atraumatic procedures
Ergonomic handle for precise grip
Single button operation for easy deployment
Anatomical and soft lip for gentle cervical touch
ADVANCE Women Study (Atraumatic Device using VAcuum Technology for CErvical Procedures in Women)
Randomized controlled trial (RCT), comparing the efficacy and safety of Aspivix device and the standard of care (tenaculum) in intrauterine contraception devices (IUD) procedures.
Patient-reported pain scores (VAS) at specific time points during IUD insertion procedure.
University Hospital of Lausanne (CHUV)
University Hospitals of Geneva (HUG)
Prof Patrice Mathevet, CHUV
Dr. Hélène Legardeur, CHUV
Dr. Michal Yaron, HUG
Dr. Bastien Barcellini, HUG
Dr. Farida Akhoundova, HUG
Enrollment completed in February 2022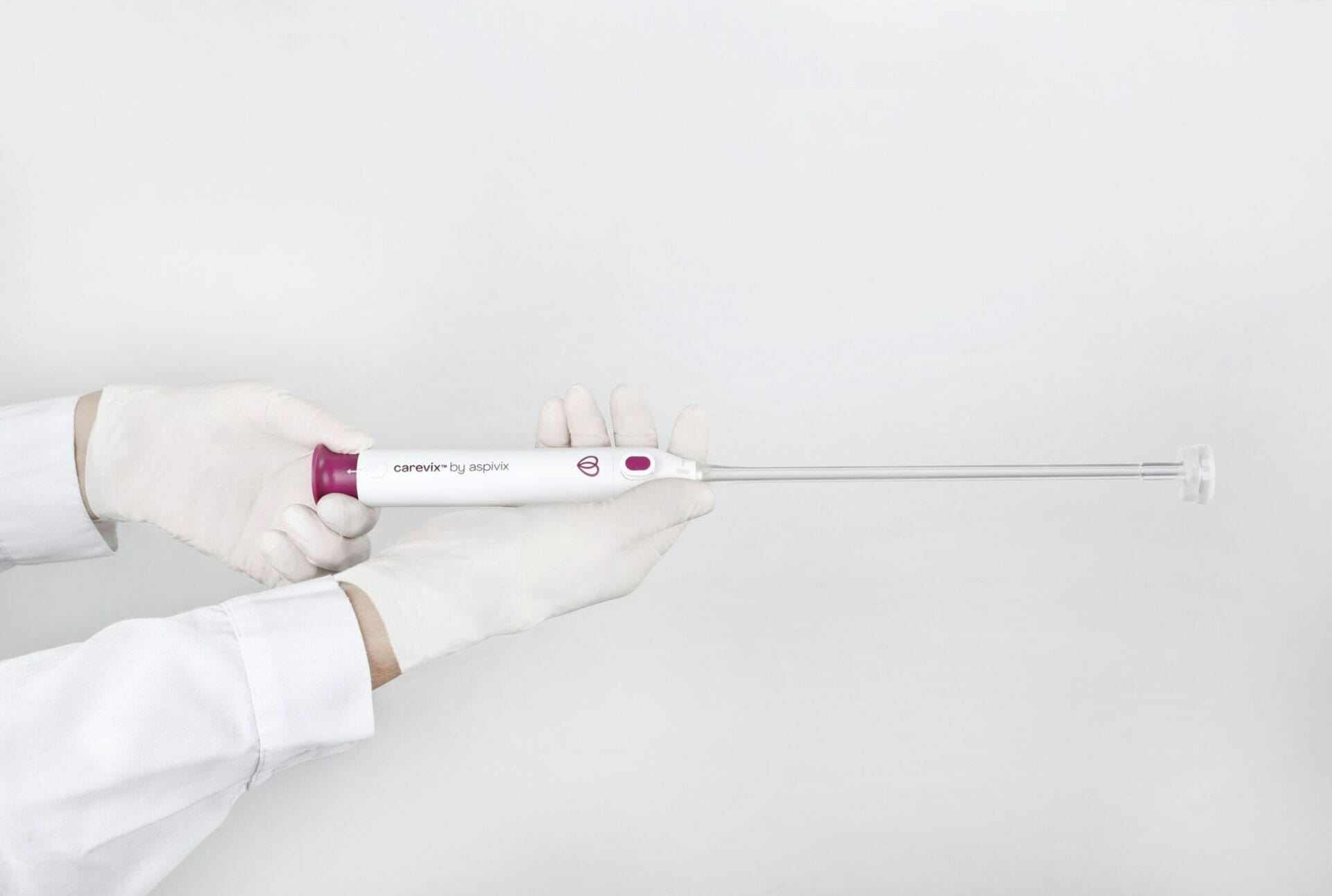 Carevix is indicated for use in various transcervical procedures, such as:
Are you interested in
being part of the change?