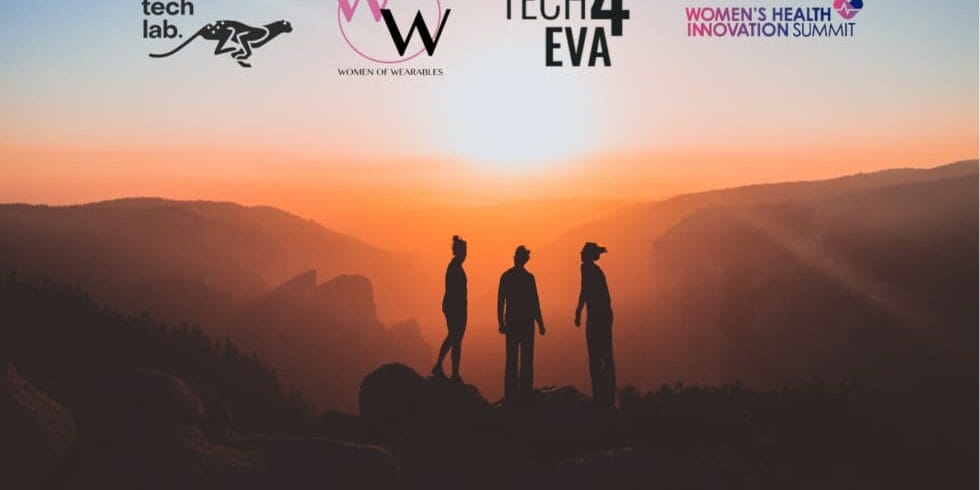 "Movers & Shakers" Bringing Women's Health into the Spotlight
It is a fact: Women's Healthcare has been neglected for far too long.
Put simply into numbers, 50% of the world's population are women but only 4% of investment goes into research focused on women's health, according to some reports.
Additionally, there is vast evidence showing that throughout history, women have been underrepresented or excluded from clinical trials.
According to Fiona Maini, global compliance and strategy principal for Medidata: "Fundamental metabolic and hormonal differences can make women difficult to study compared to men but that is exactly why we must ensure we're studying them." (1)
As a result, "women's diseases are often missed, misdiagnosed or remain a total mystery." (2)
For example:
Women face adverse reactions to drugs twice as often as men because drug dosages have historically been based on clinical trials conducted on men. (3)
Female subjects have historically been excluded from toxicology or biomedical research, according Tamarra James-Todd, an epidemiologist at Harvard Medical School.
52% of women have experienced period pain that affects their ability to work, but only 27% had told their employers about it. (4)
Women are historically underrepresented in cardiovascular research because they often have different symptoms than men. Due to this, women are less likely to survive a heart attack, particularly when treated by a male doctor. (5)
One in four women considers leaving work due to menopause. (6)
In this article we will discuss the current state of the women's healthcare space including an in-depth interview with the newly formed Swiss accelerator Tech4Eva.
Let's dive in.
Women's health as a great opportunity for investment
Expressed in numbers – only 4 percent of all healthcare research is targeted at female health. Even though women, in general, spend an estimated USD 500 billion in medical expenses annually. (7)
However, this situation is rapidly changing – after years of overlooking, women's health has finally emerged as one of the most promising areas of investment.
According to a Frost & Sullivan study, the femtech market in 2020 represented $648 million – by 2025, the global FemTech market is expected to reach $1.15 billion. (8)
Pursuing the enhancement of women's healthcare, what kind of unmet needs are still waiting to be addressed? What female-specific issues are still waiting for their innovation?
"The industry is currently shifting focus towards the unaddressed segments of fibroids, thyroid issues, PCOS, endometriosis, pelvic health, pre-menopause, and menopausal care." (9)
The future of women's health care is in collaboration
Important strides have been made in the 1960s, for example, by organizations such as The Women's Health Movement (WHM) in the USA with the primary goal to improve health care for all women.
Recently, there has been a surge of companies worldwide developing healthcare solutions that meet the needs of women in all stages of their lifecycle.
And because together can achieve more and faster, across the globe organizations are being formed, events being held to foster ecosystems to help shape the women's healthcare space as well as provide a support system for companies to thrive.
To name a few: Women's Heath Innovation Summit, FemtechLab, Women of Wearables, Tech4Eva.
As a Swiss-based company, Aspivix is a proud member of Tech4Eva, an ambitious project that kicked off this year on International Women's Day.
FemTech Ecosystem Made in Switzerland
"There are a lot of areas in the healthcare system that need to be improved – not only in Switzerland but worldwide. 50% of the world's population are women but only 4% of investment goes into research focused on their health.
Why is it? This was the trigger behind Tech4Eva," explains Nicolas Loeillot, Chief Innovation Officer at Groupe Mutuel, and co-founder of Tech4Eva.
To boost the FemTech ecosystem, two prominent Swiss institutions joined forces to start a federation. Groupe Mutuel, a leading health insurance and EPFL Innovation Park, a hub for high tech companies on the campus of a world-renowned science and engineering university.
And the result? The first project of its kind – Tech4Eva, a FemTech startup accelerator fostering innovation in women's health.
"It is important to talk about the taboos behind female health and to better understand the life cycles of women" explains Lan Zuo Gillet, Deputy Managing Director at EPFL Innovation Park and co-founder of Tech4Eva.
The initiative was symbolically launched on March 8th, 2021, when International Women's Day is celebrated worldwide.
Selection Criteria
At Tech4Eva, selected projects follow within the 3 areas that represent the entire healthcare lifecycle:
Prevention
Treatment
Care
Additionally, selected companies address the following specific health conditions:
Fertility and pregnancy
Women's Wellness
Women's medicine
Period health
Menopause
Mental health
What are we missing?
"There could be many other needs we are not aware of – especially in developing countries" explains Lan. In the future, Lan envisions cooperation with organizations that have the first-hand experience in such countries so local needs can be identified e.g. Doctors without Borders.
The impact of Cultural Differences
Since Tech4Eva is a global initiative, we were curious to find out if there are major cultural differences associated with women's health around the globe.
Lan explained that the Asian culture is far more discreet about women's health when compared to Scandinavia for example. There are topics related to the female body that is taboo in the Asian culture. "It could be that openness towards perceived taboos is related to gender balance in society."
Shall we say FemTech, Women's Health, or else?
"The expression FemTech was coined by Ida Tin, a Danish entrepreneur, founder of the menstruation tracking app Clue," explains Nicolas. In his view, FemTech can stand 3 very different definitions:
Any technology, solution, device that improves the lives of women
Organizations that connect, support women in emerging technologies. e.g., Women of Wearables
Organizations that focused on science-based innovation applied to real life and with a meaningful impact on health. e.g., Tech4Eva.
Some may disagree, but from what we hear, it is just semantics. As long as we are advancing women's healthcare, we can call it FemTech or Women's Health or else.
We must reclaim the diversity that men and women are not made alike
Finally, both Lan and Nicolas stressed that the most important goal during Tech4Eva's debut year is to raise awareness that men and women are not made alike. Therefore, it is essential to reclaiming this diversity.
Discussion
At Aspivix, we are thrilled to be part of the Tech4Eva ecosystem. We keep busy by pouring our energy into bringing to the market meaningful innovations. But also, we take very seriously our role of "maker and shaker" of the women's healthcare space, along with so many talented and visionary fellow entrepreneurs.
Interested to learn more about Tech4Eva? Discover the full list here!
Author: Team Aspivix
Sources:
1. International Women's Day: The gender gap in clinical trials
2. The female problem: how male bias in medical trials ruined women's health
3. Lack of females in drug dose trials leads to overmedicated women
4. Period pain affects 'about half' of women workers
5. 25 years of women being underrepresented in medical research, in charts
6. Quarter of women going through menopause 'considered leaving work
7. Tech4Eva -The first startup accelerator in the field of FemTech
8. Femtech markets look beyond fertility, according to new report
9. The COVID-19 Pandemic and a Rising Focus on Women's Untapped Healthcare Needs are Transforming the Global Femtech Solutions Industry