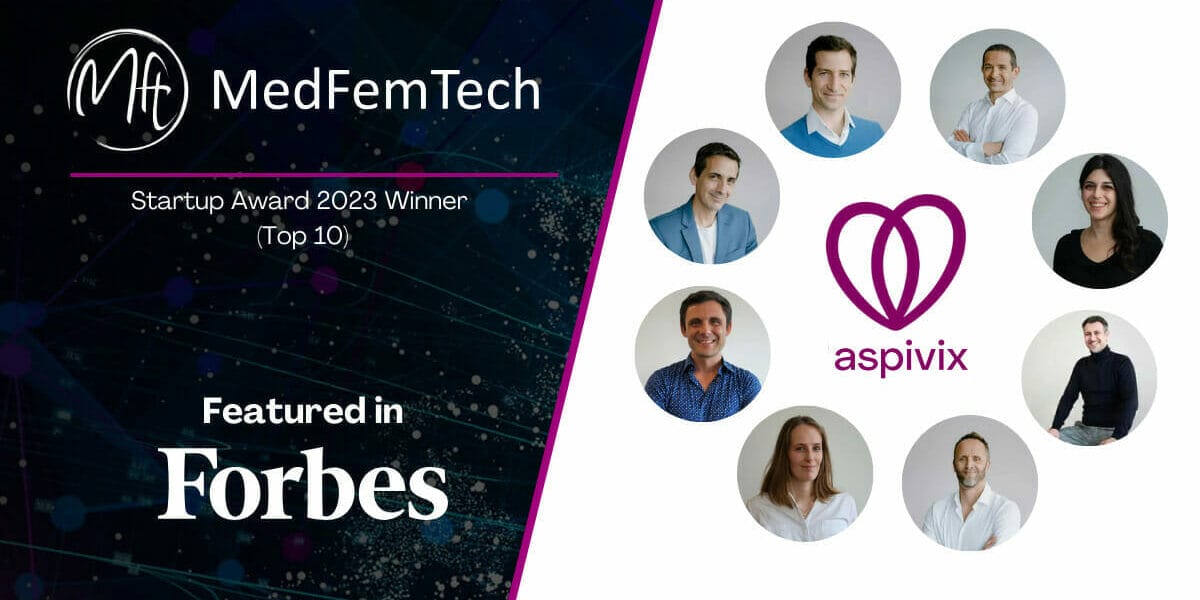 Aspivix Featured in Forbes France Following Top 10 Placement at Inaugural MedFemTech Congress
Renens, Switzerland – 10 May 2023 – ASPIVIX SA, a leading Swiss startup in women's healthcare, is thrilled to announce its feature in Forbes France after securing a spot in the top 10 at the inaugural MedFemTech Congress held in Paris on May 9-10, 2023.
A Milestone for Women's Healthcare
The MedFemTech Congress, co-founded by Forbes France, Clalit Health Services, and IVF Worldwide, brought together over 350 professionals from 38 countries. The event served as a platform for stakeholders across the healthcare ecosystem to discuss and present groundbreaking solutions in women's health.
Aspivix's Innovative Solution
Aspivix introduced Carevix™, an innovative cervical device designed to significantly reduce pain and bleeding during fertility and gynecological transcervical procedures. The device has shown remarkable results, reducing pain by 73%, bleeding by 78%, and the number of women experiencing intense pain by 88%.
Recognition and Gratitude
We would like to extend our heartfelt congratulations to the other outstanding companies in the top 11. Namely: NUA Surgical, Dana , IMMA Health, Calla Lily Clinical Care, YON E Global, IvyNext, Amplexd Therapeutics, Nevia, Lattice Medical and Moona. and express our gratitude to everyone involved in making the MedFemTech Congress a resounding success.
The Future is Bright
While there is still work to be done to ensure access and funding for these life-changing innovations, the future of women's healthcare is promising. Aspivix is committed to contributing to this future and improving the overall health of women worldwide.